Dan's CV
(It ain't pretty, but it's the truth. Last revised 03-17-09)
logos below are clickable links


Early Life and Formal Education


I grew up in White Plains, New York and am a graduate of White Plains High School class of 1960. I performed two years of undergraduate work at Washington University in Saint Louis, earned a BSEE from the New Jersey Institute of Technology (Newark College of Engineering in my day), and was awarded a Master of Engineering Administration at the George Washington University in D.C.
Work
I've worked as an assembler/wireman, technician, design engineer, engineering manager, program manager, business area manager, programs director, product area director, liquor store clerk, delicatessen clerk, and willing servant to my wife and children. My primary work has been with the U.S. DoD, but I spent some time in the emerging Intelligent Transportation arena in the early 1990's. Areas of application were from under the sea to space. It was an interesting journey.

I retired from my Aerospace job in September 2008. I now spend some of my time as a volunteer at the National Electronics Museum, where I create and conduct workshops and tours as part of the Museum's education program. I enjoy it very much and it keeps me in touch with many of my hardware "children" exhibited in the Museum.

Family


My wife, Louise, and I have been happily married since 1967. We first lived in western New York state and later moved to Annapolis. We had intended to stay in Maryland for only a year, but never left! Both of our sons were born in Annapolis. They are both married and live about 20 minutes away. Between their two families we have six adorable grandchildren. What a joy!
Hobbies, Other Jobs . . . (logos are clickable)

Louise's primary avocation for many yeasrs was running. She is a many times marathon runner and a two time JFK 50-Mile Run finisher. Louise has been a volunteer official at the US Naval Academy and various running events, and has served as a coach in children's running programs. Although Louise still runs, her focus has shifted to being a very active volunteer member of the Chesapeake Bay Environmental Center (CBEC) staff. She does whatever needs doing, including helping with a variety of outdoor hands-on classes and activities to caring for and exhibiting raptors that have been adopted by CBEC. These birds are owls and hawks that can no longer fuction alone in the wild.

My hobbies revolve around sailing, amateur radio, and automobiles (Order not significant).


Skiing was a great part of my life in earlier years. I worked as a part-time instructor, Ski School supervisor and trainer for 27 years, retiring from active professional skiing in 1998. I was awarded a Professional Ski Instructors of America (PSIA) Level III Certification in 1978. I was an area representative for a major ski company for most of my skiing career,. Both my sons ski, and one is a part-time instructor.

I served as president, chief handicapper, and area handicapper of PHRF of the Chesapeake, a fleet in the largest sailboat racing class in the world. Our thirty-foot sloop, Mojo, has had the good fortune to be a regional High Point champion and take first place in the Governor's Cup and other races on the Chesapeake Bay. I still sail Mojo, but mostly single-handed. See the tabs under Sailing for more information about the Helms 30 in general and Mojo in particular.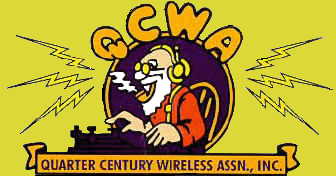 I've been a radio amateur or "ham" since the age of 12. I contact other hams all over the world, primarily by using morse code, although I do use voice and other modes of communication as well. My amateur radio story has its own page. My son, Paul, is a radio amateur too.

I developed an attraction to cars during my high school years. Over time, my interests moved from back seats to hot rods, to sports and open-wheel cars, and to sport sedans. Louise and I often went to Watkins Glen when we lived in Upstate New York. I visited the GP mecca of Monaco in 1965 and toured many parts of the street course in my rented Renault R8-1100. I am a member of the BMW CCA (NCC Chapter) and we have had a variety of BMWs in the family since 1986. My wife and I currently drive 5-series and 3-series models. I have a gained a modest amount of knowledge of the mechanicals and have accumulated enough tools to do some real damage.
I'll try to update this page and add links and pictures as time goes on. I have always thought that a Bio page is of little interest to anyone but the author, but several people have asked, so I am going to indulge in the fantasy of thinking someone cares.
revised 04-24-15 by dbz